• REAL Drip
• FREE Rush Shipping
• FREE One Year Warranty
• Approx. 4mm Width
• Weighs Approx. 26-41 grams
SELECT LENGTH:
"Get A Fresh NEW LOOK And Flex Hard With This Tennis Chain. Iced With NEW Exotic Gems. They're Guaranteed To Shine Harder Than Diamonds Or Your Money Back"
From: Jollay The Jeweler
Where: Fort Worth, Tx
Yo!
If you're looking to really flex hard, stand out, and stay fresh as f*** with a new chain, this tennis chain is for you because of how hard it hits.
Day or night your neck will really be dripping with this chain... It hangs the right around your neck (not upside down). And it's secure by a sturdy box lock. So it's not going anywhere.
If you're interested, keep reading for all the details:
• THE QUALITY SPEAKS FOR ITSELF: the gems are prong set by hand. And the setting is tight as hell. You won't be dripping like everybody else with this. The way it hits... You'll be on a different level!
• SHIPS FAST: YES! Get it today and it will ship out on the next business day with USPS First Class Mail to anywhere in the USA. (FREE three day shipping)
• HITS A LIL DIFFERENT: This is real. Iced with my exotic gemstones. They are made up of zirconium oxide, magnesium, and calcium.
• HANDSET & HAND SELECTED: Each gem gets hand selected to be flawless & colorless, so it can have a clean shine.
• REAL GOLD WITHOUT THE PRICE: YES! You can flex real gold without the price. This has that real gold look because it is real gold. Dipped seven times in real 14k gold over premium jewelers brass. With that fire LIGHT GOLD LUSTER… Everybody will know you have real gold drip.
• NO GREEN NECK: This drip is not made with nickel or lead, so it will not turn your neck green.
• PREMIUM QUALITY: Don't let the low price fool you... This chain is handmade with the same strict quality control as a 10 thousand dollar tennis chain.
• HITS HARDER THAN DIAMONDS: YES! I GUARANTEE this to hit harder than diamonds 20-30x the price, or 100% your money back. Meaning you'll be flexing harder than somebody that dropped 20-30x more on diamonds!
Don't just take my word, look at what others are saying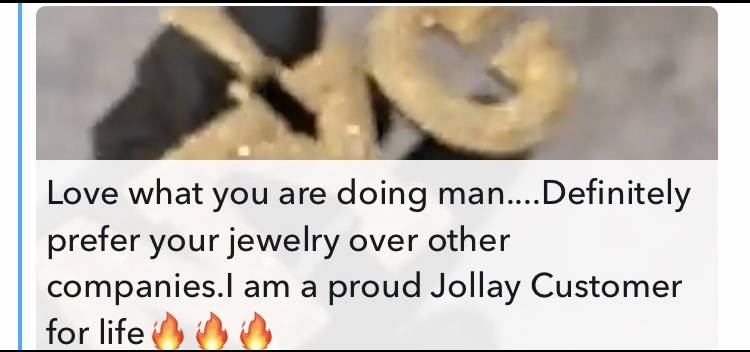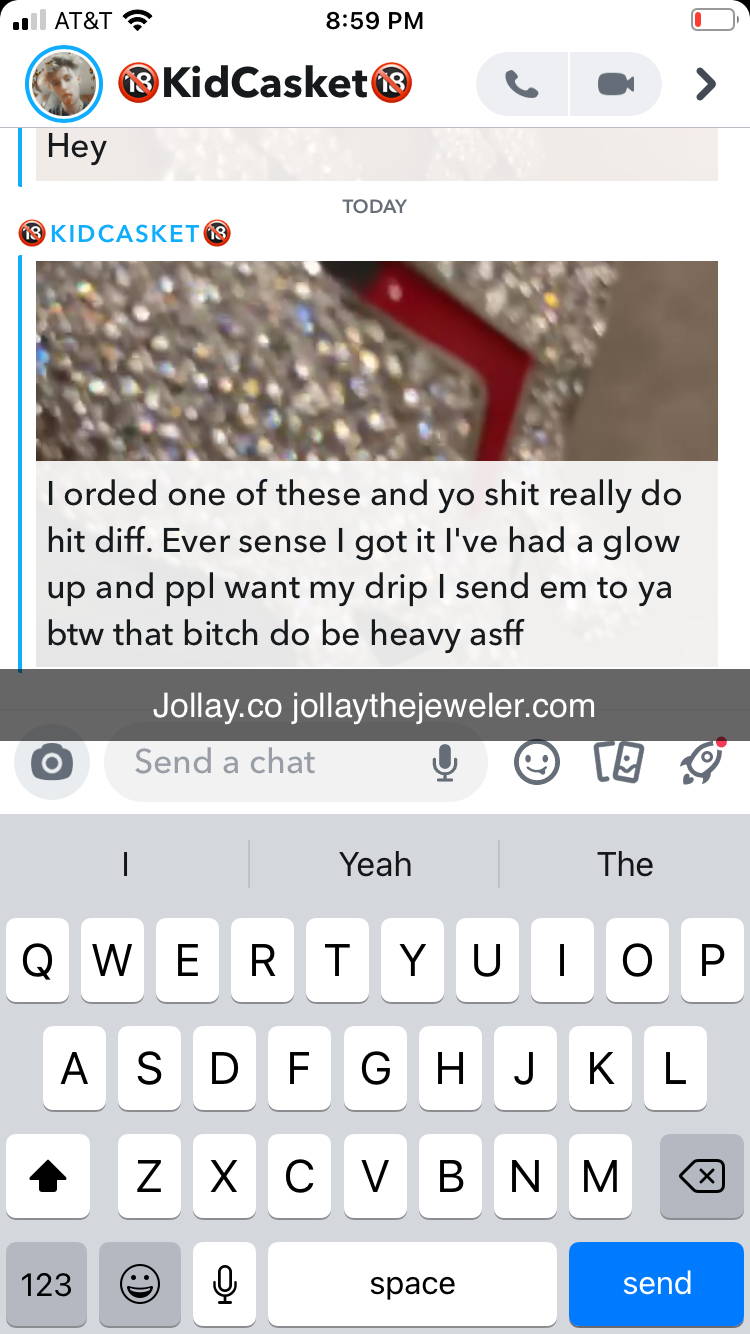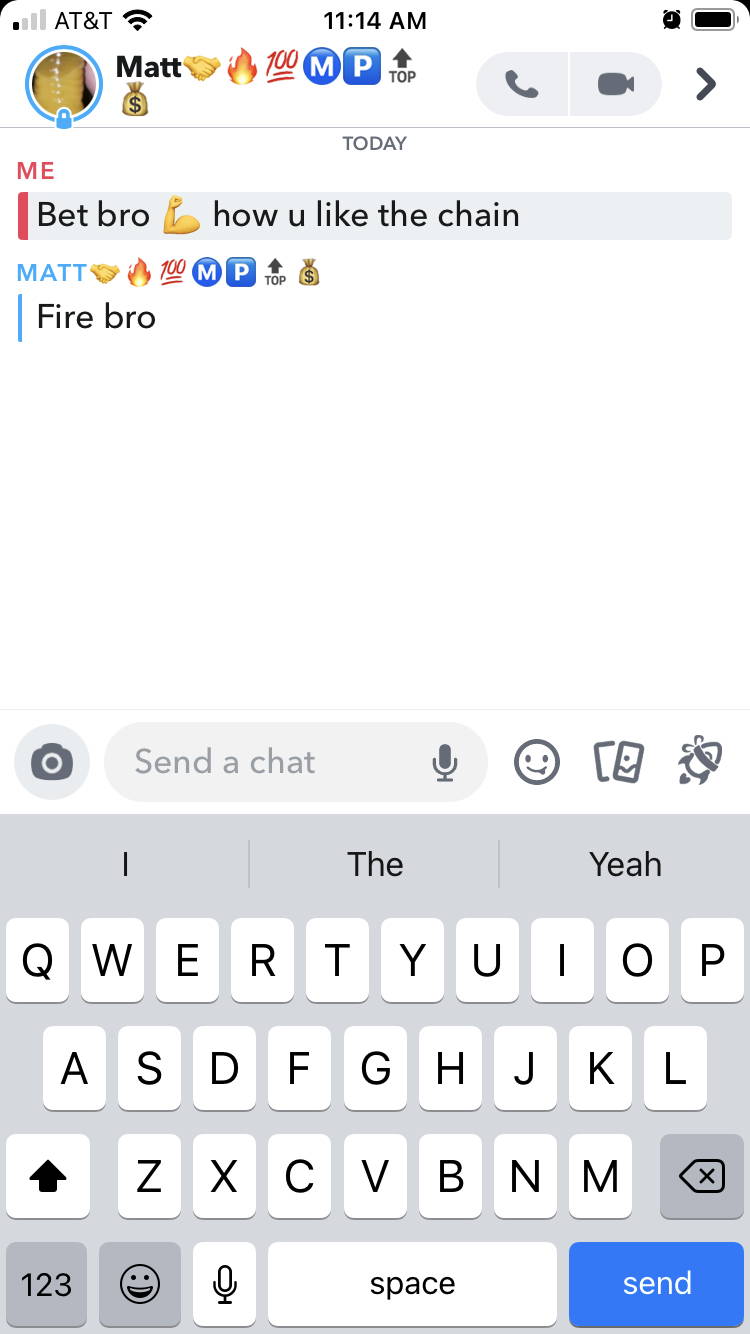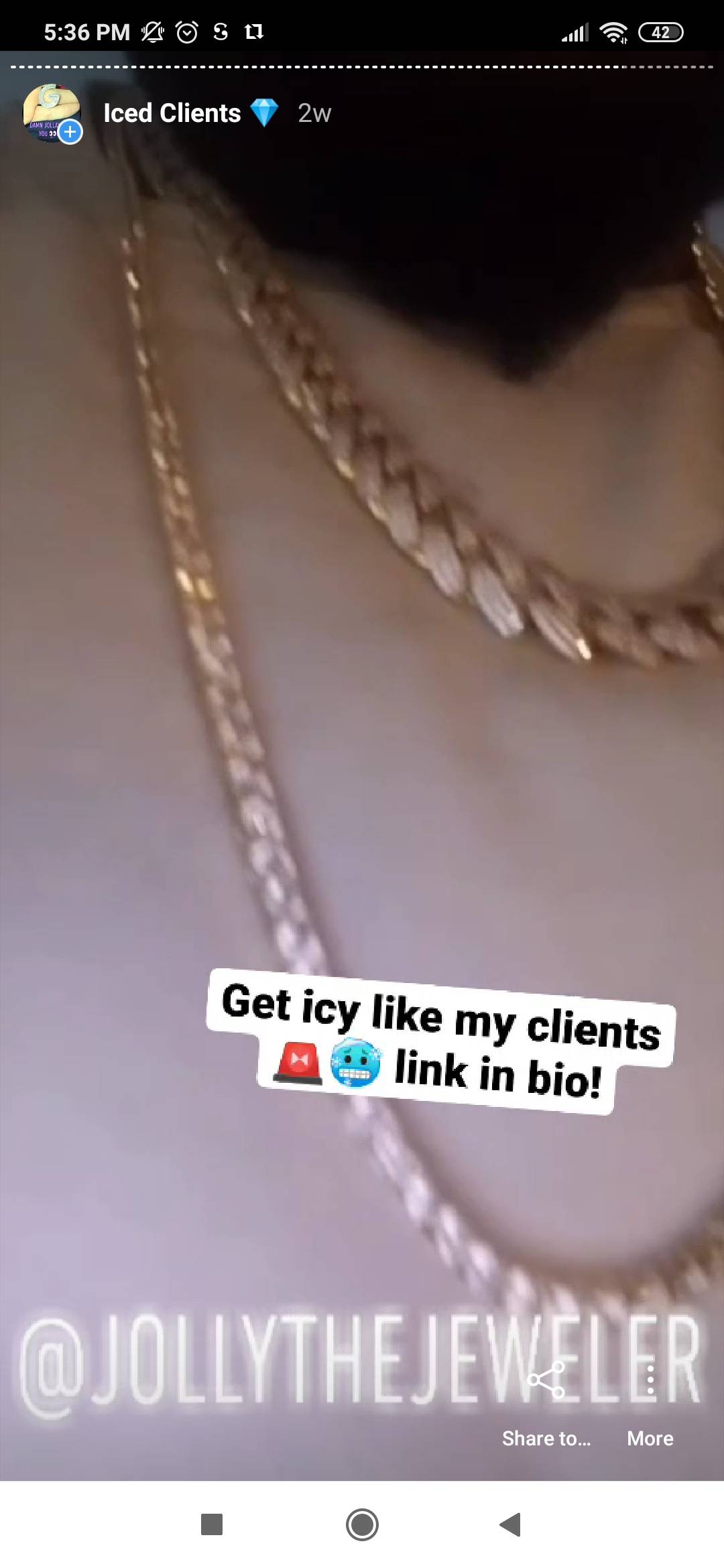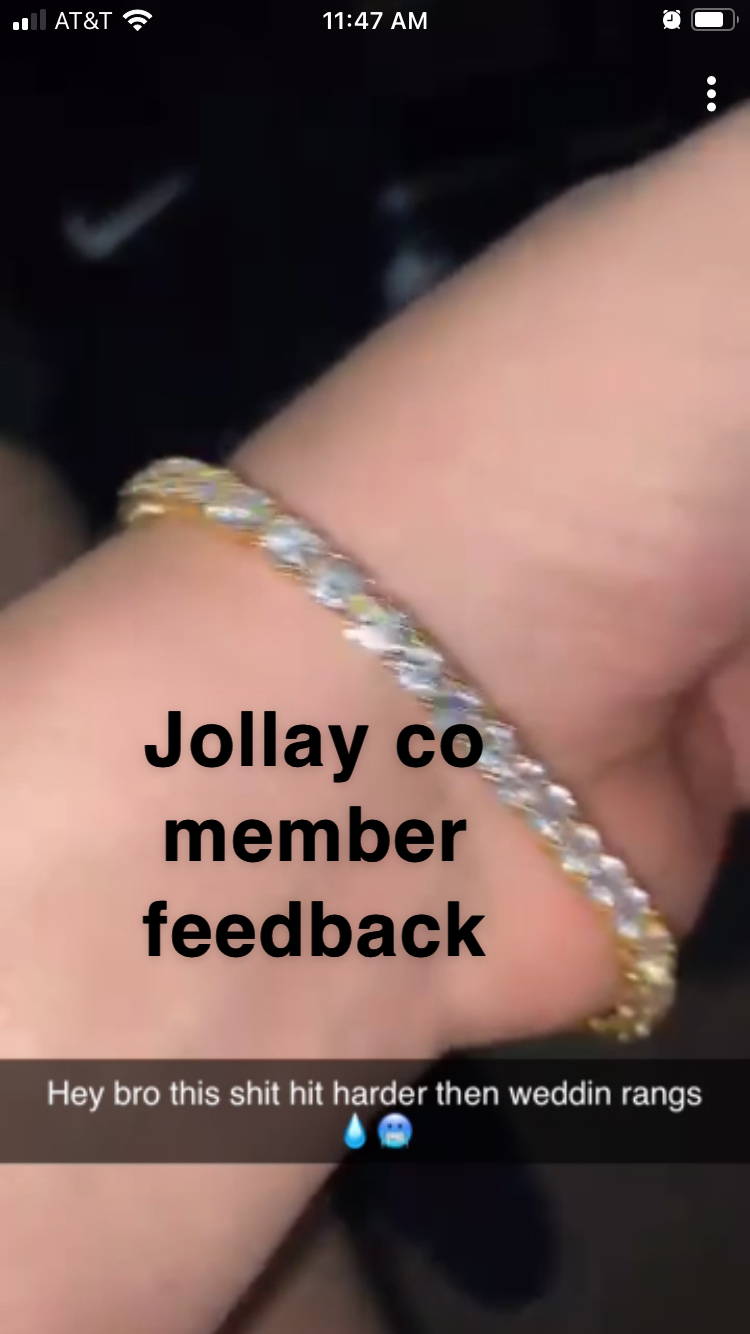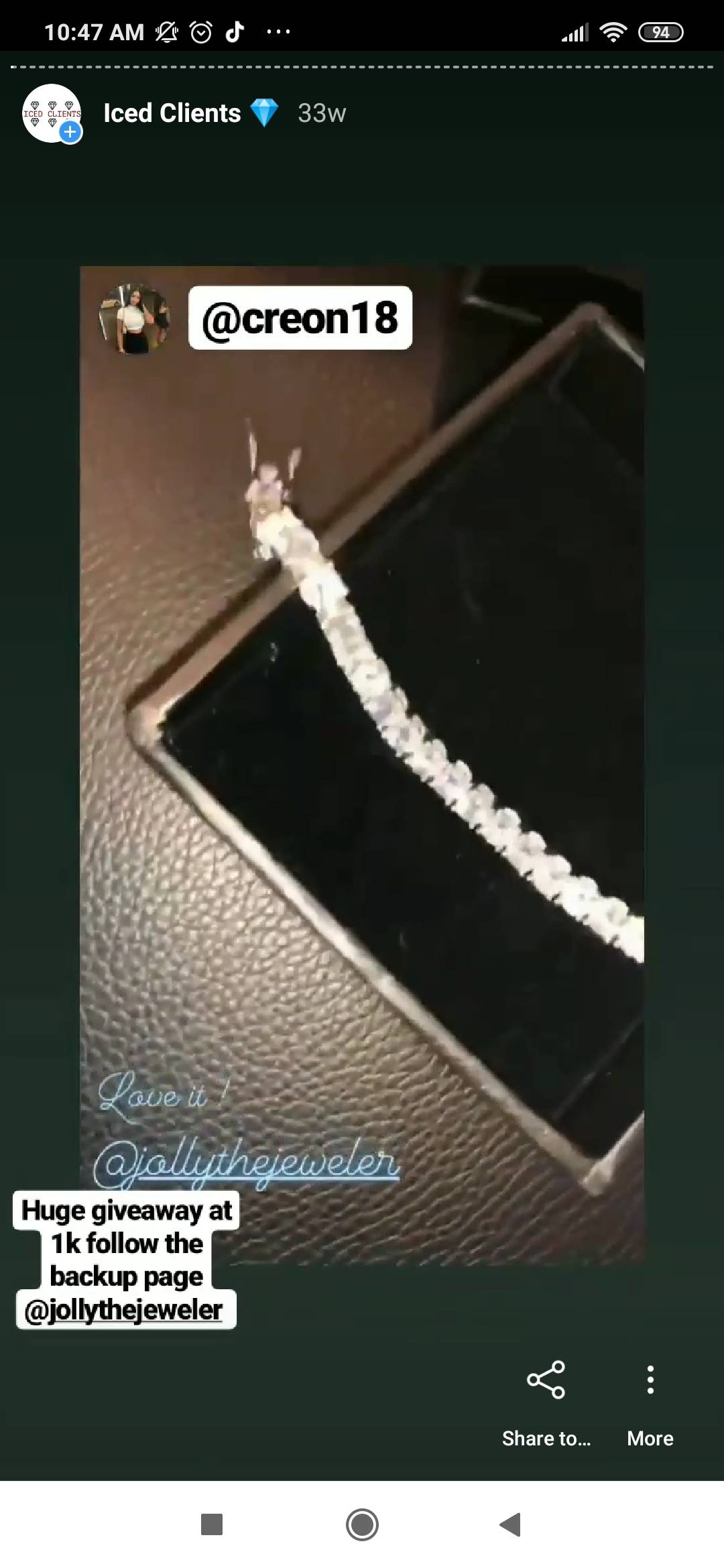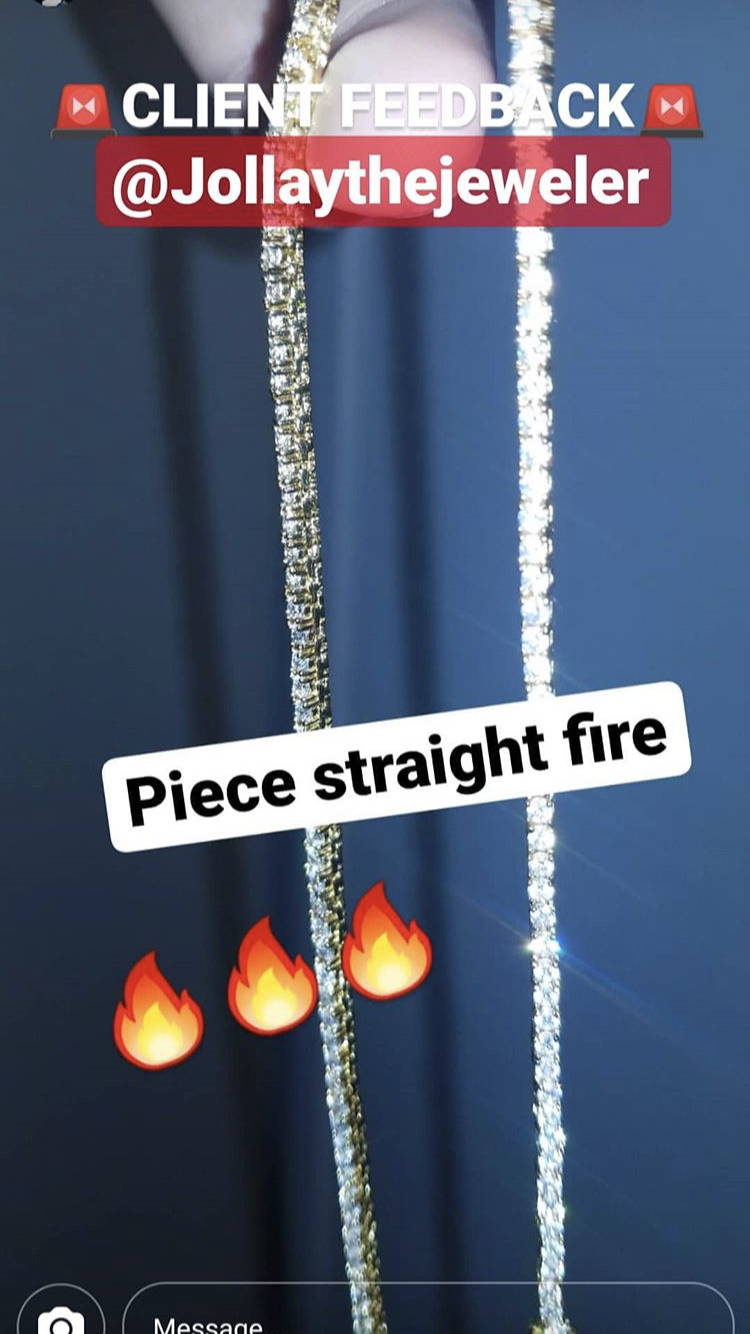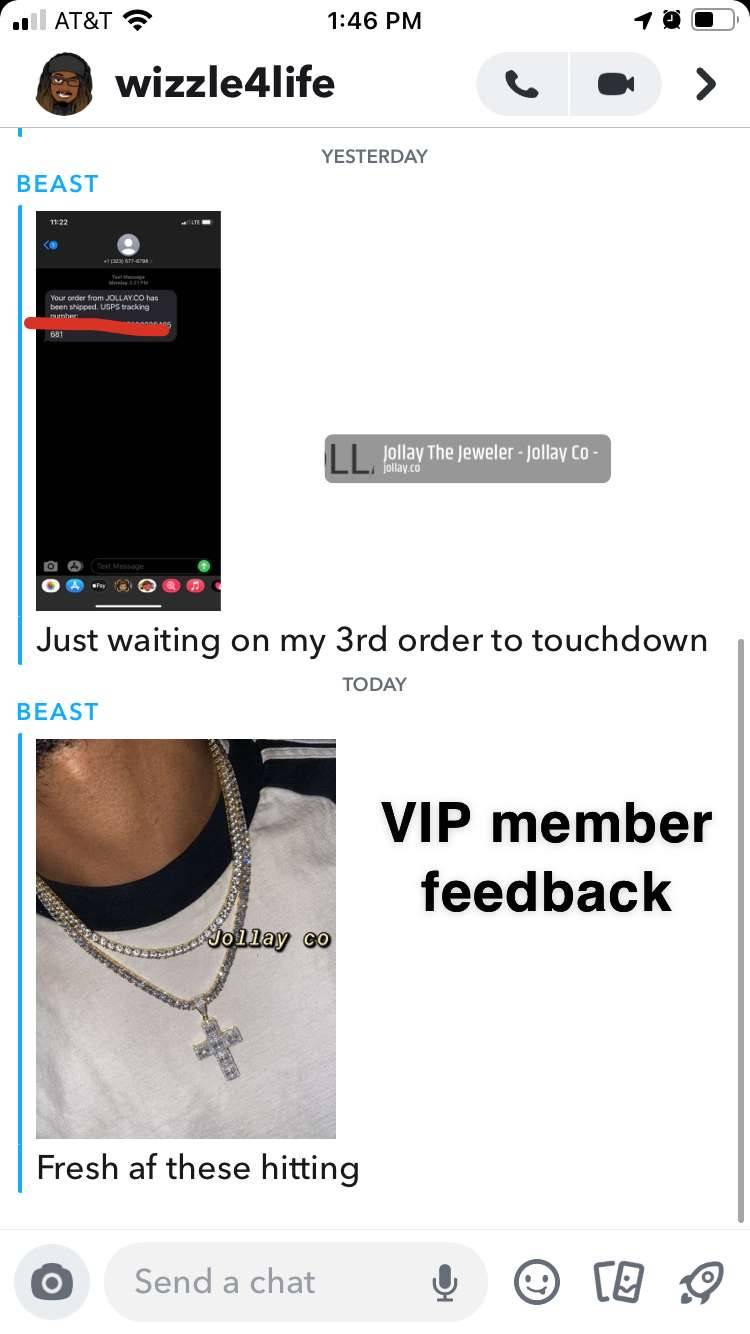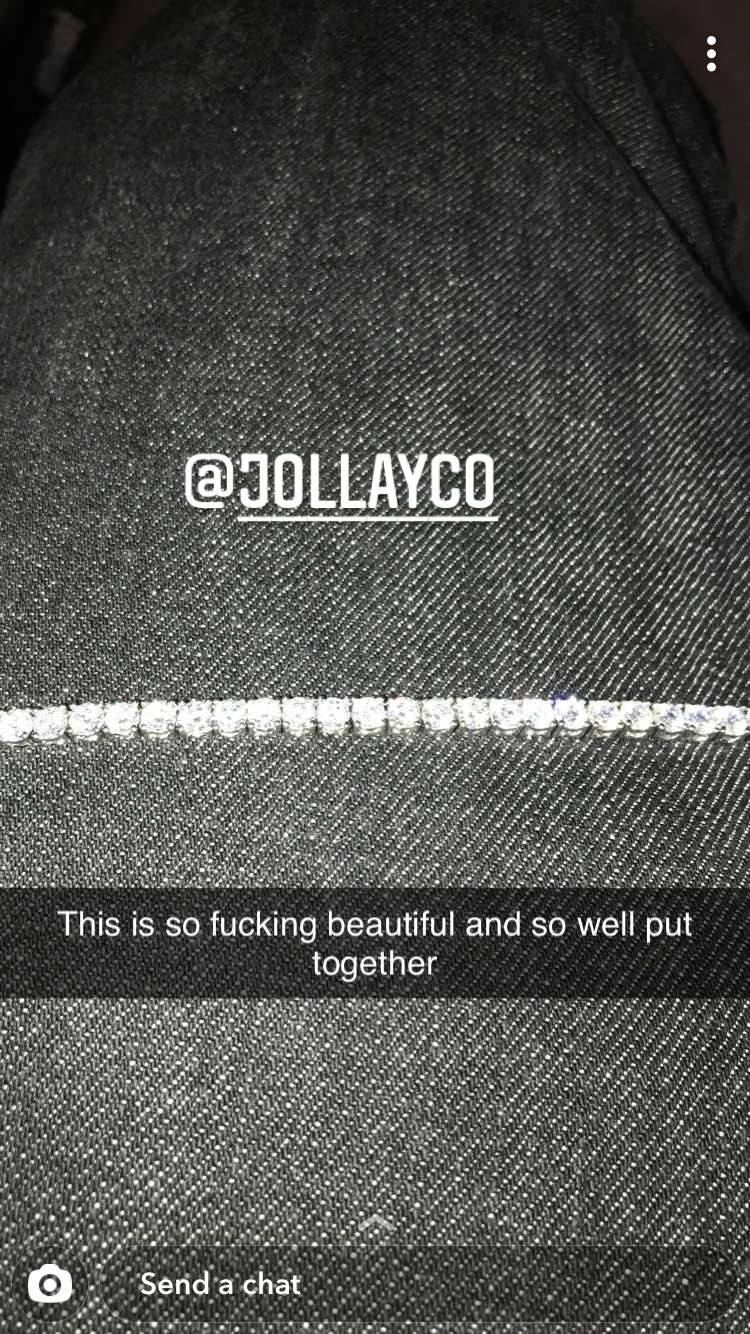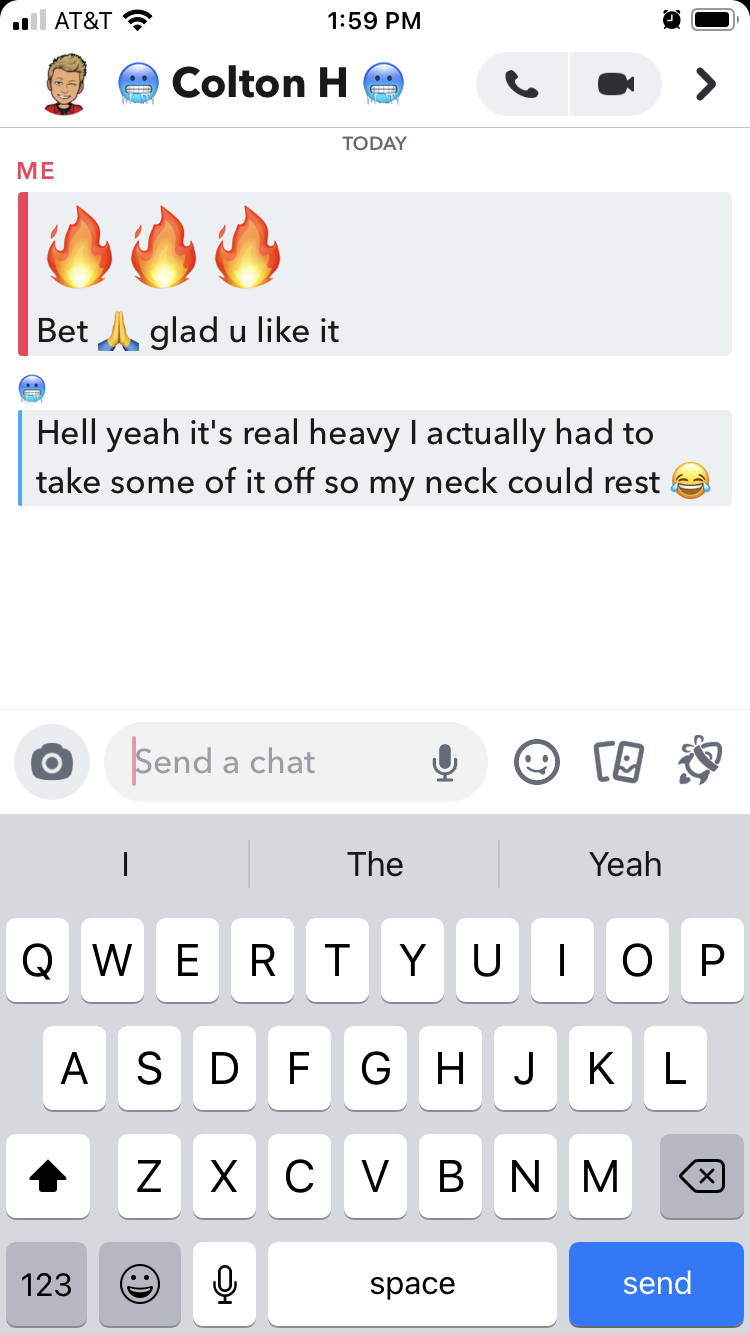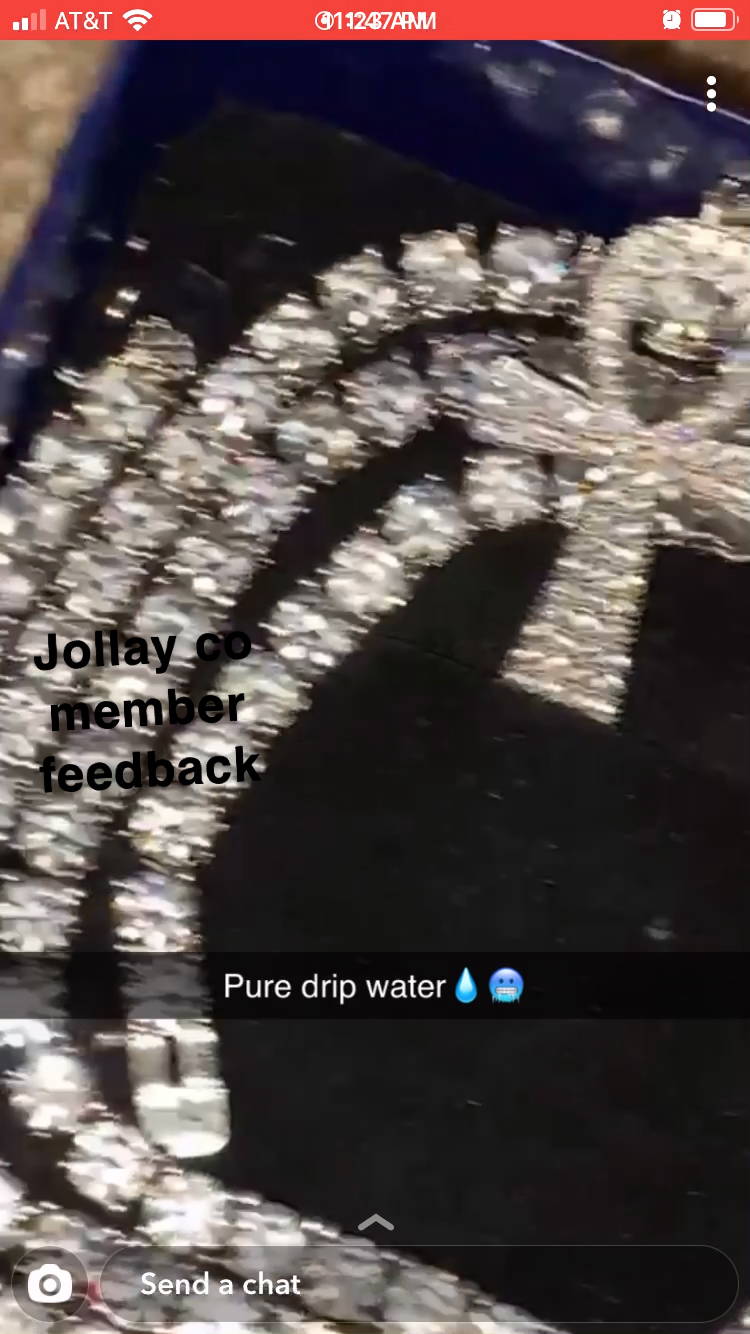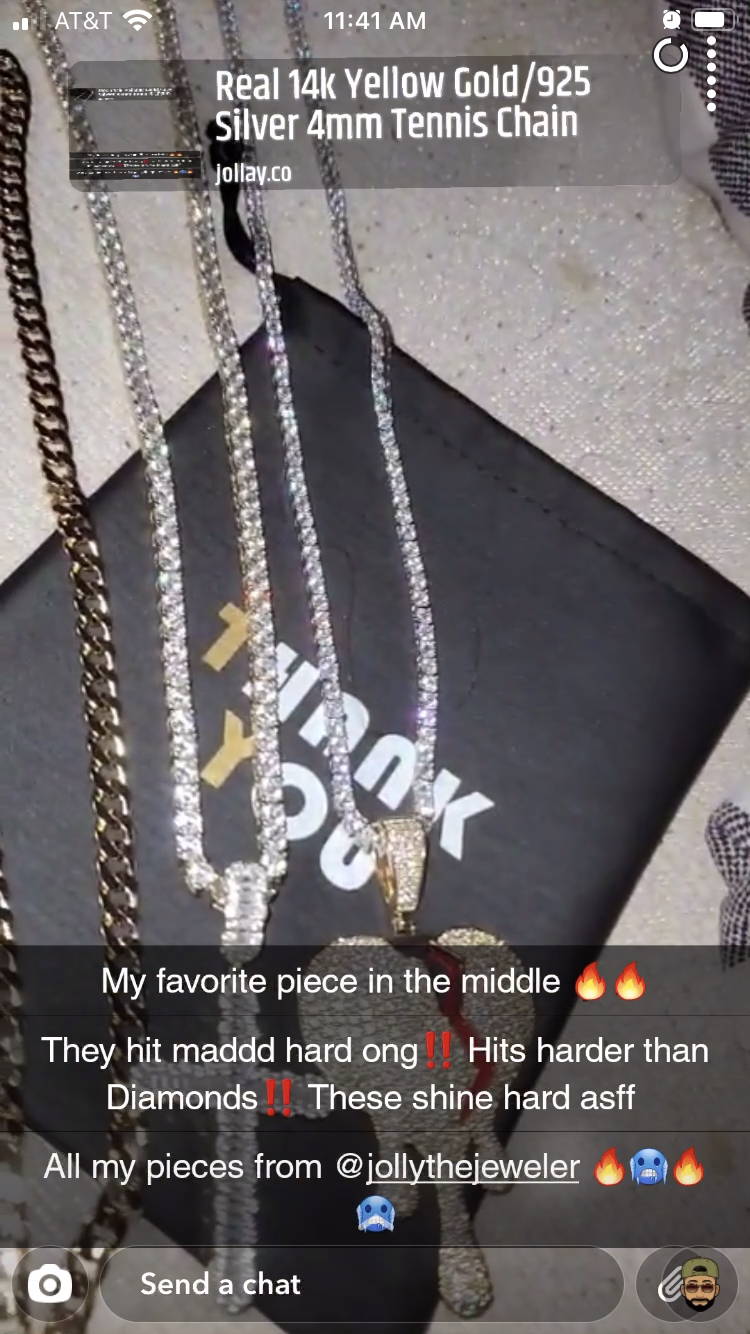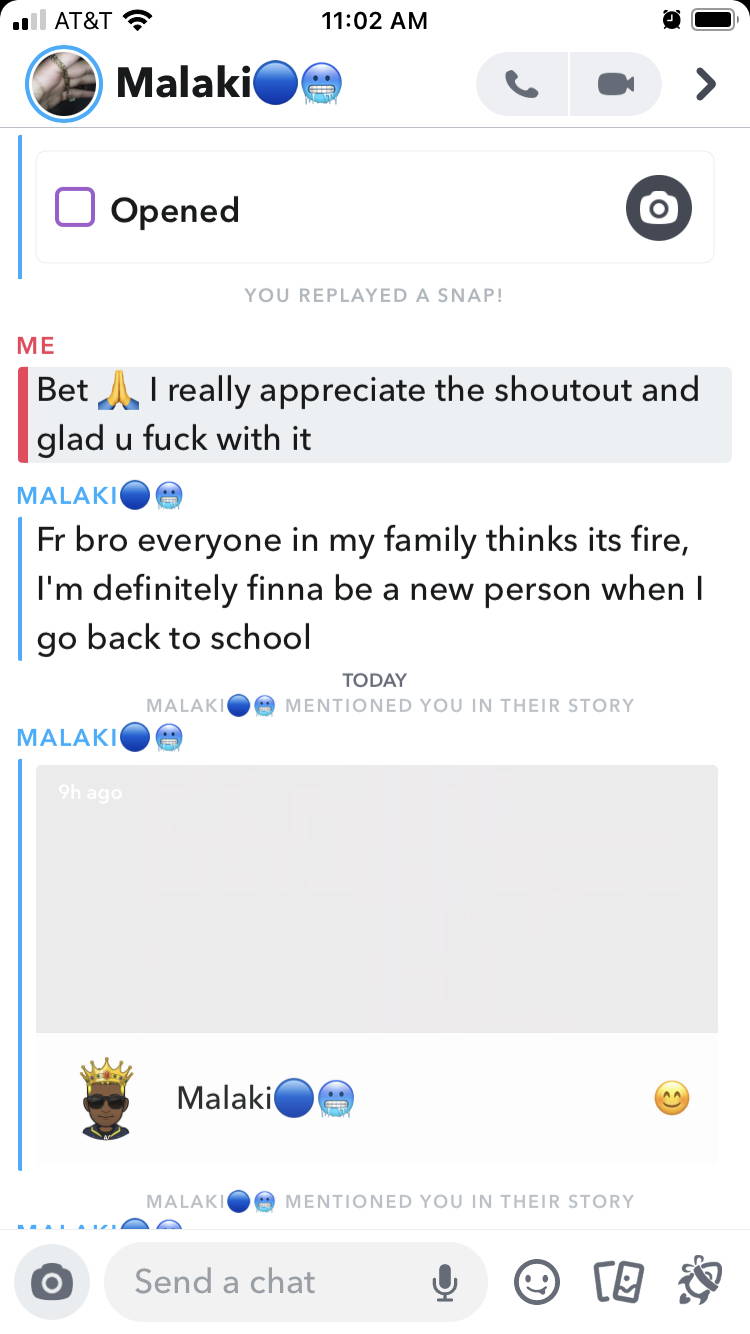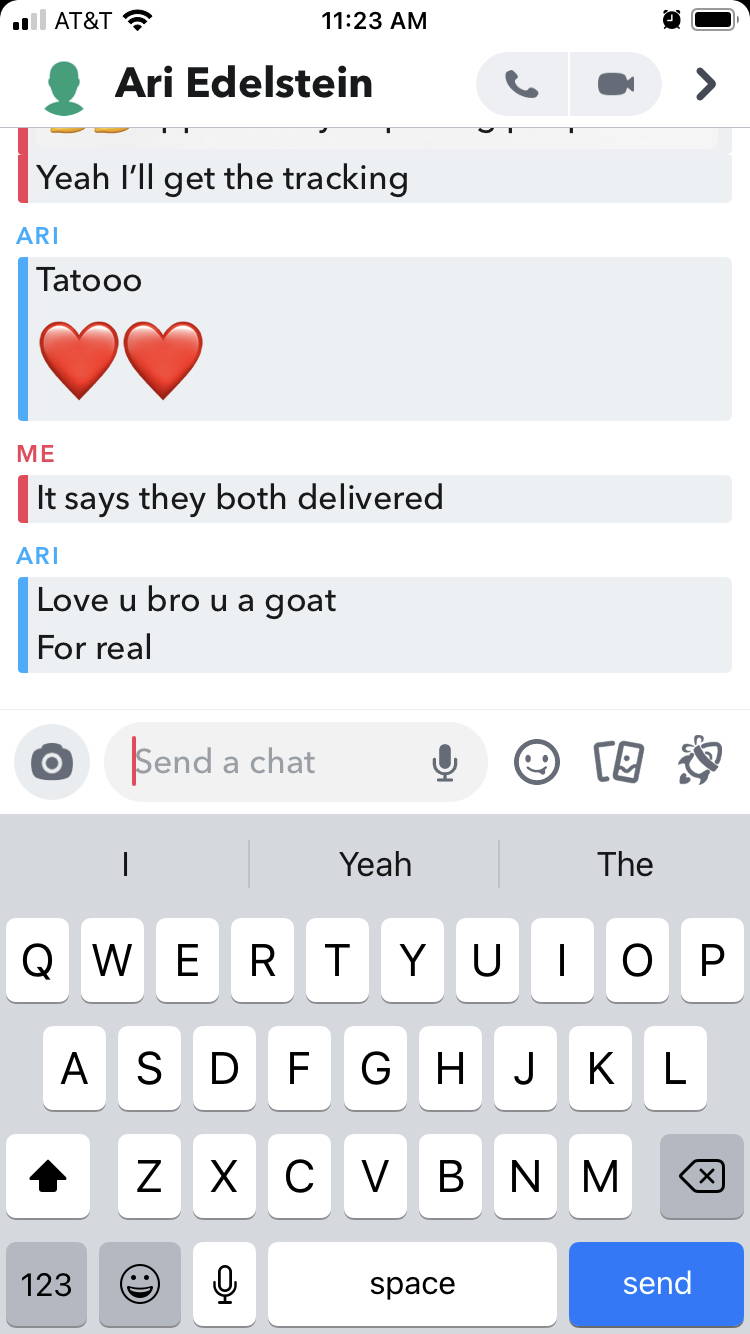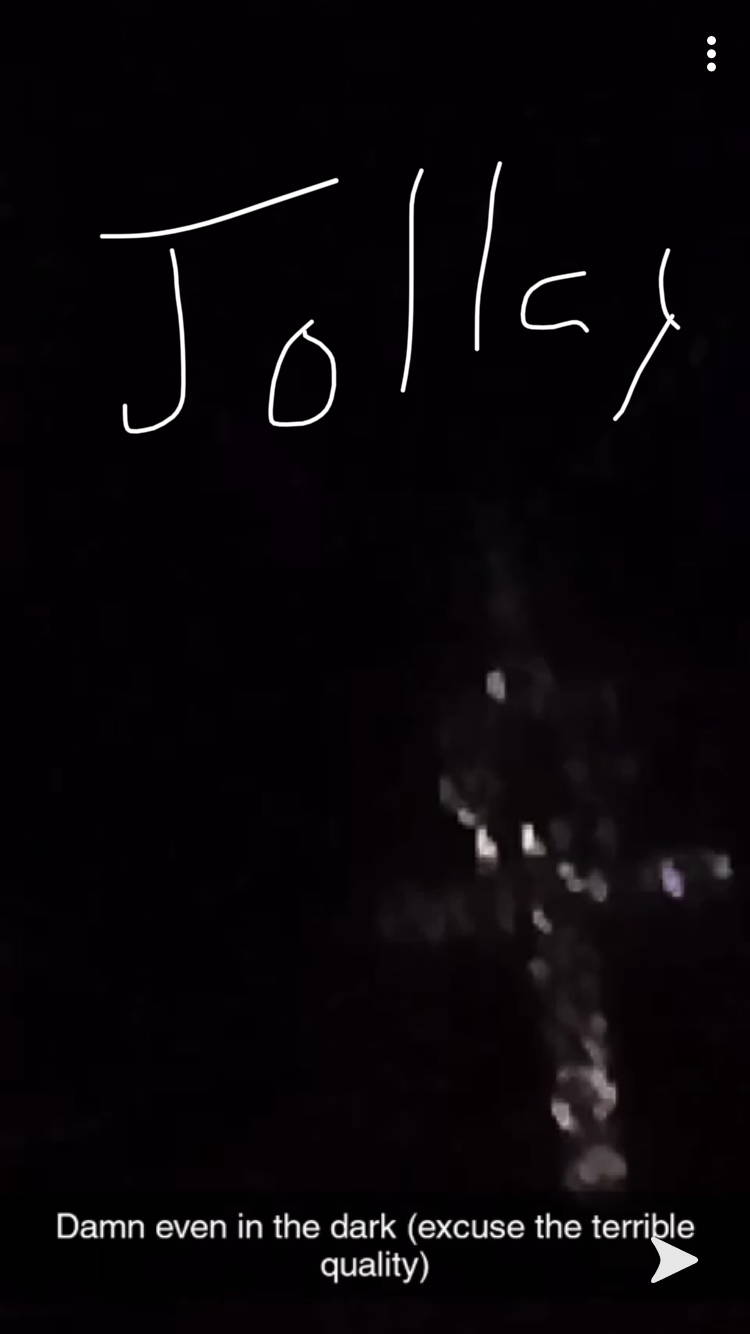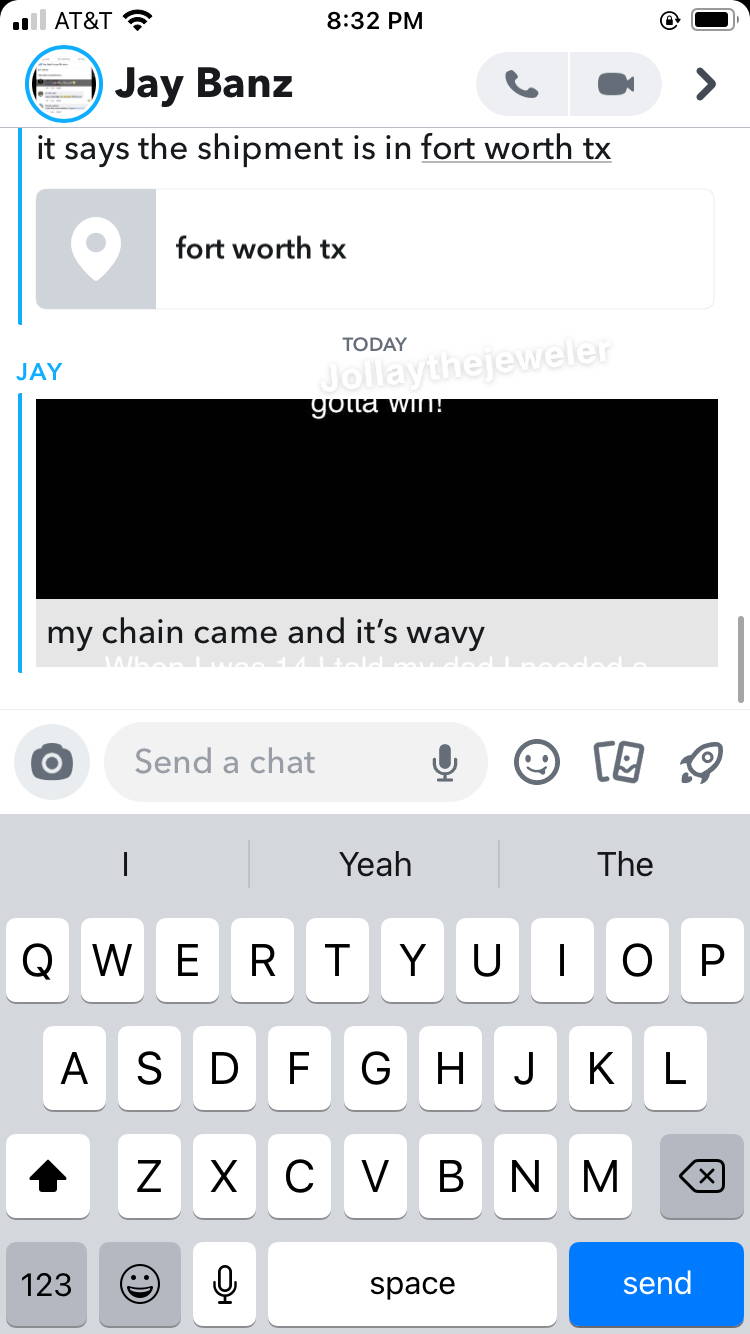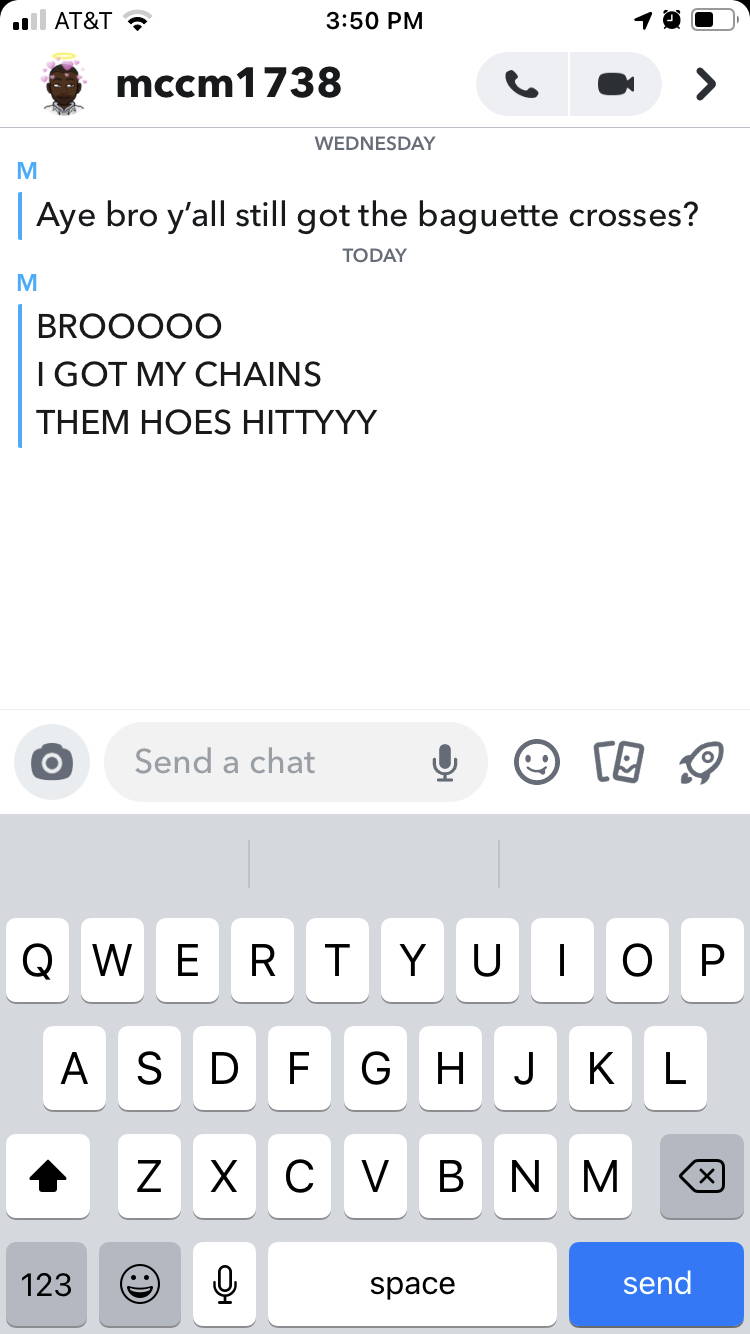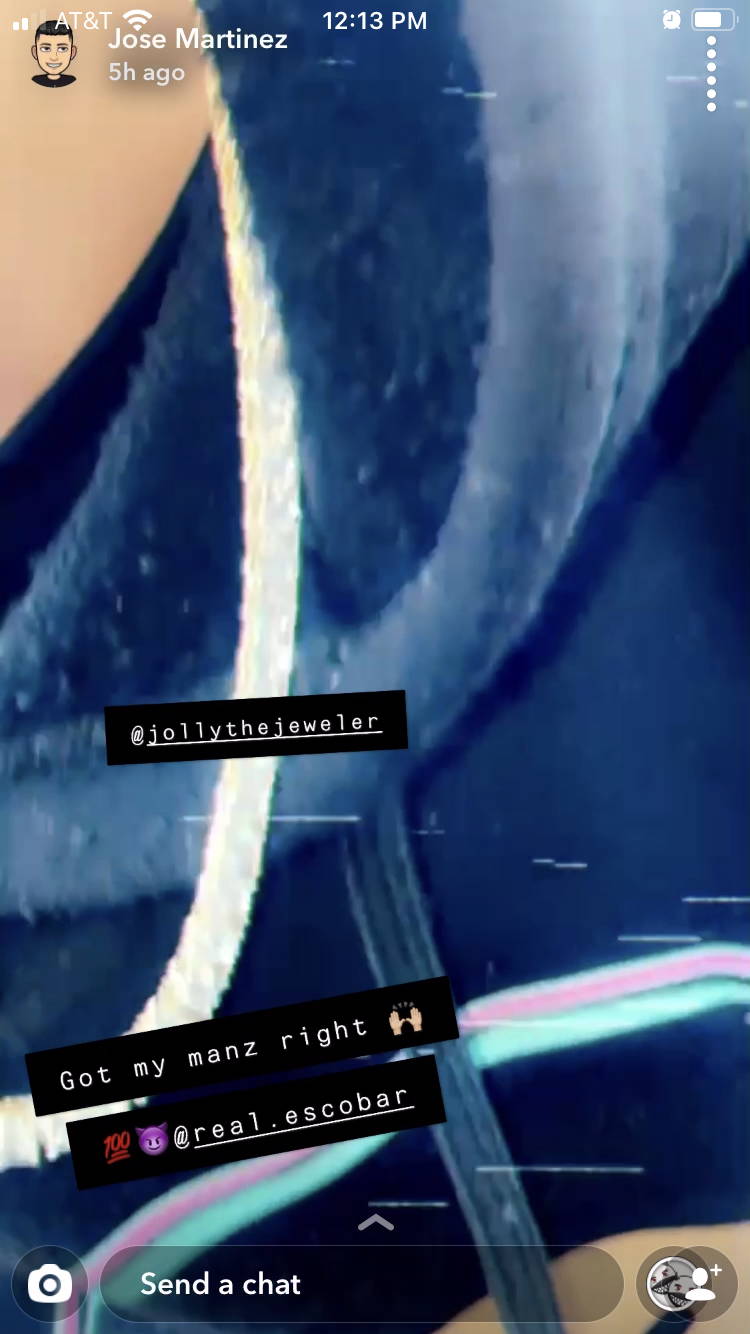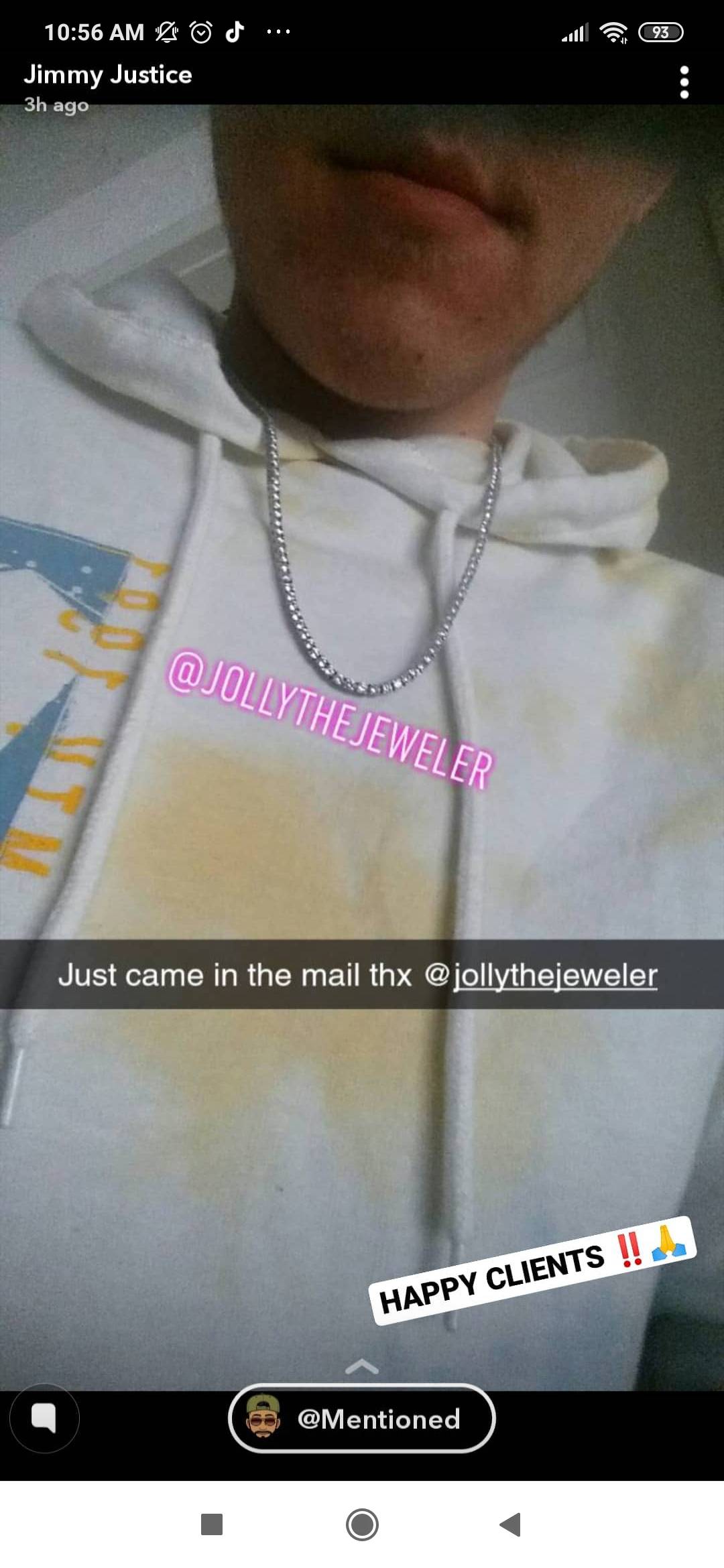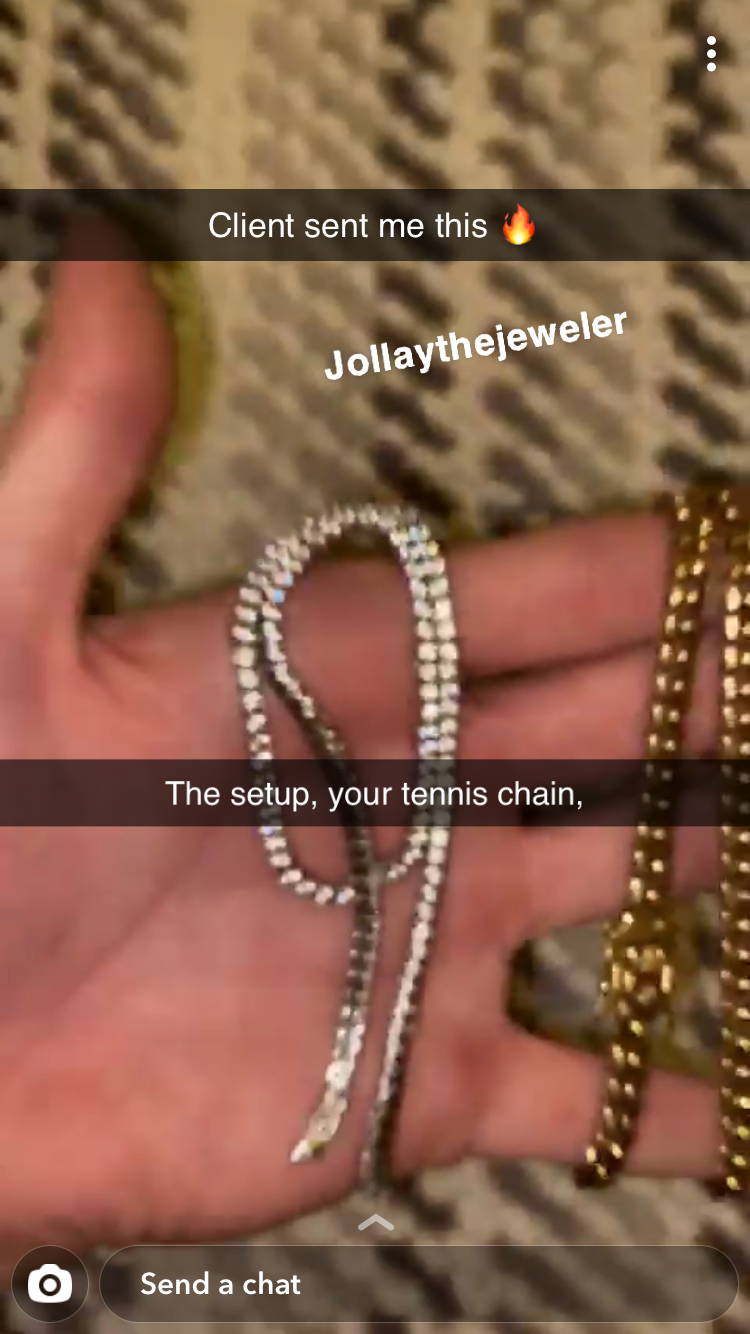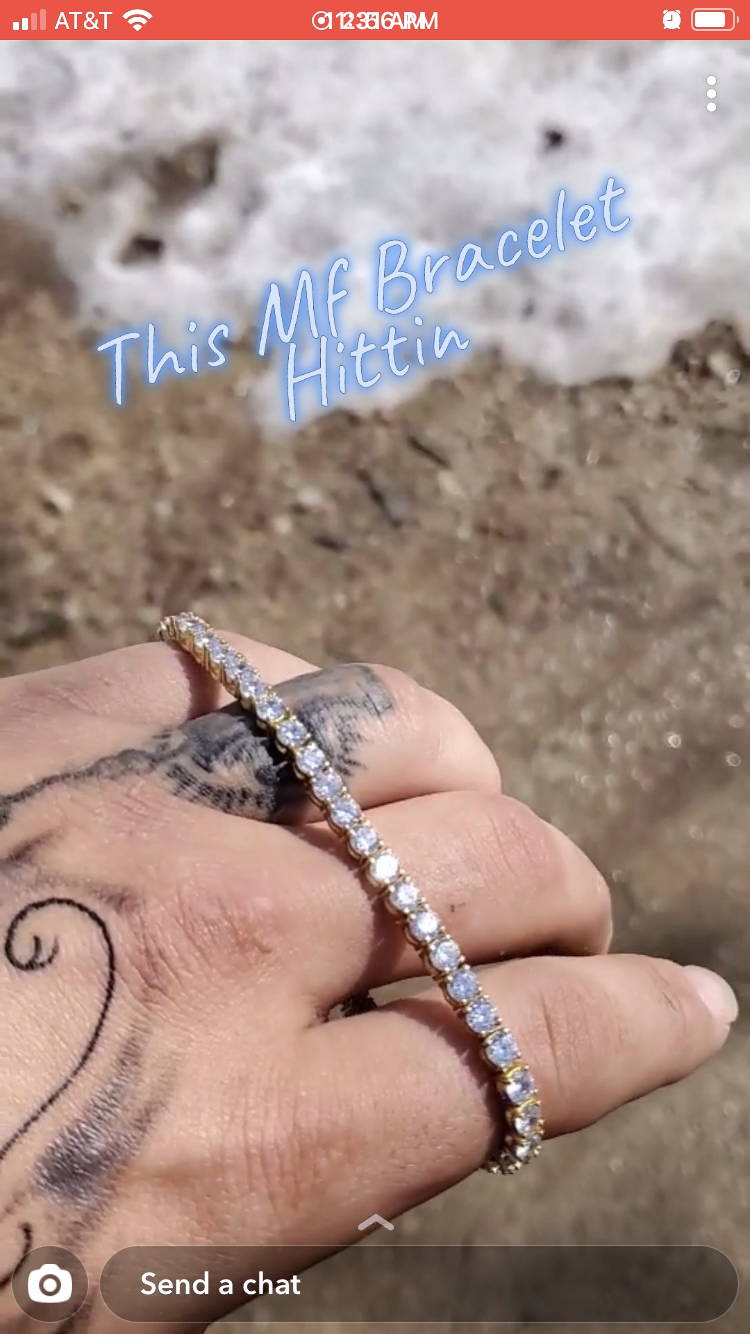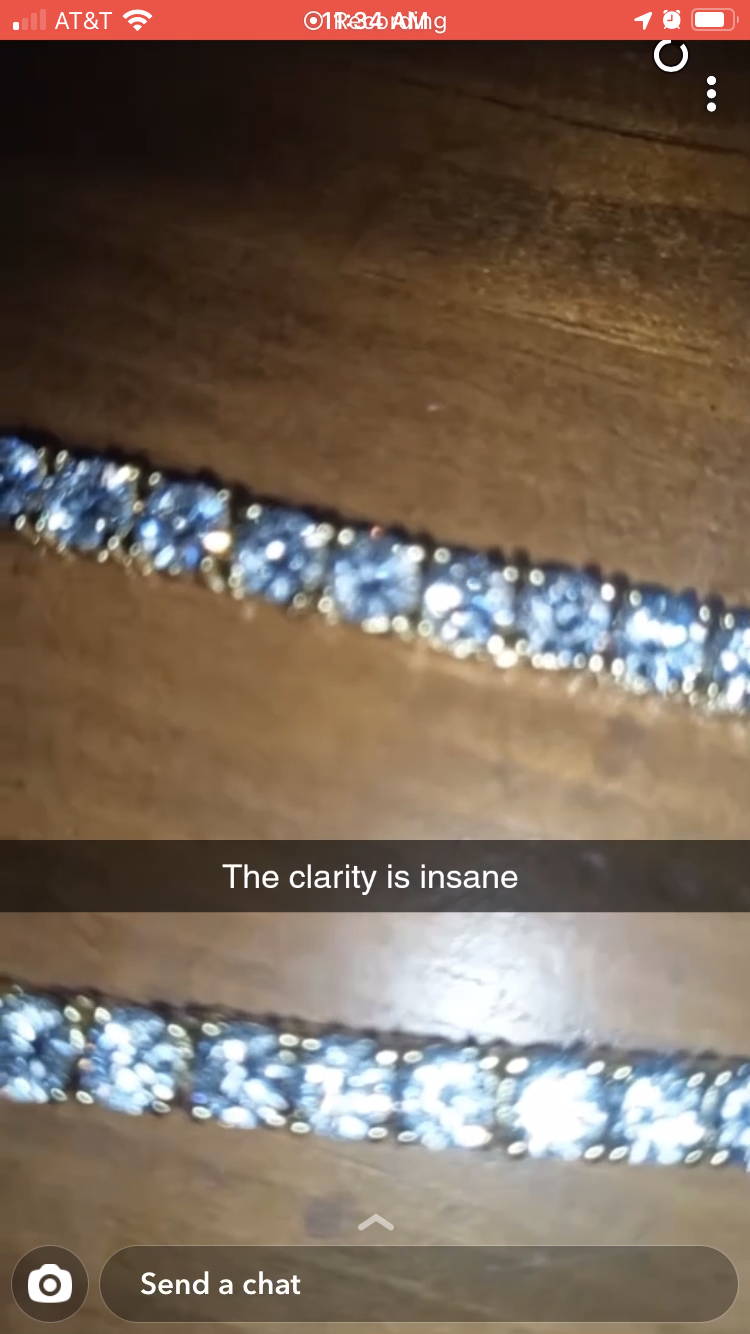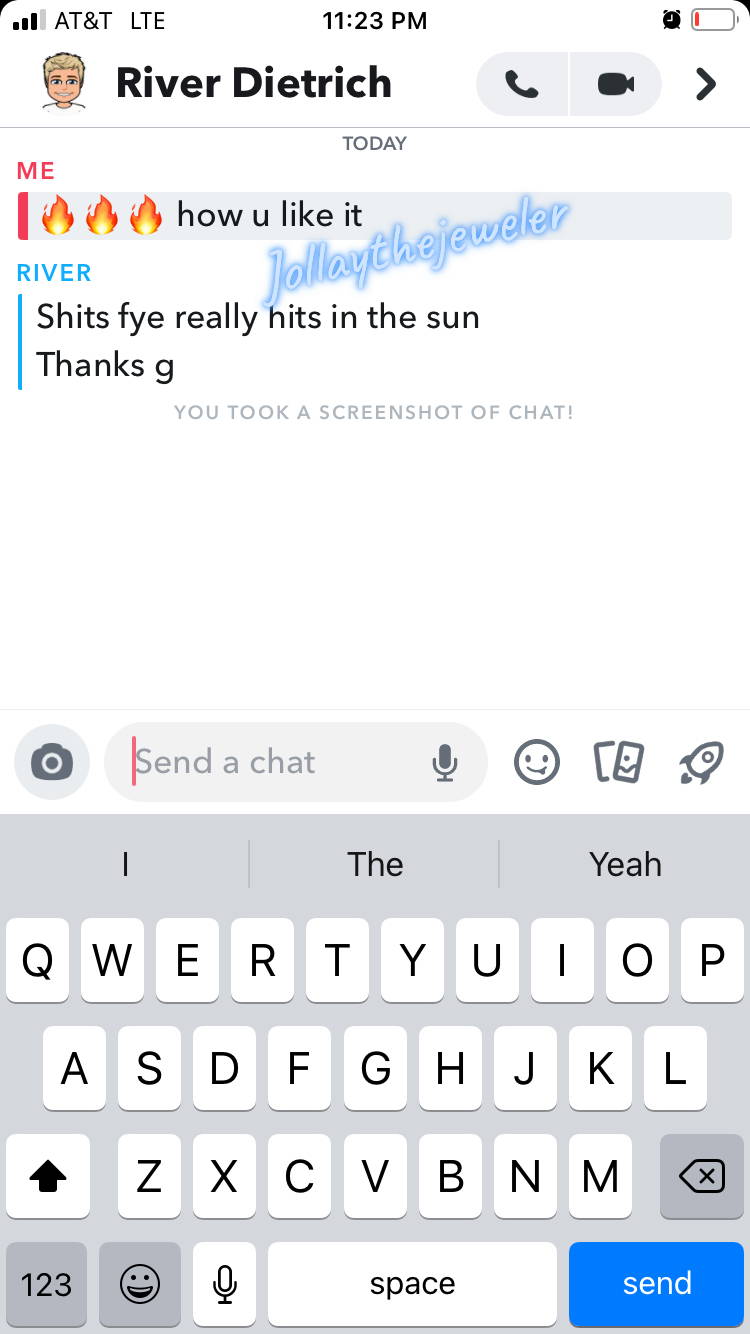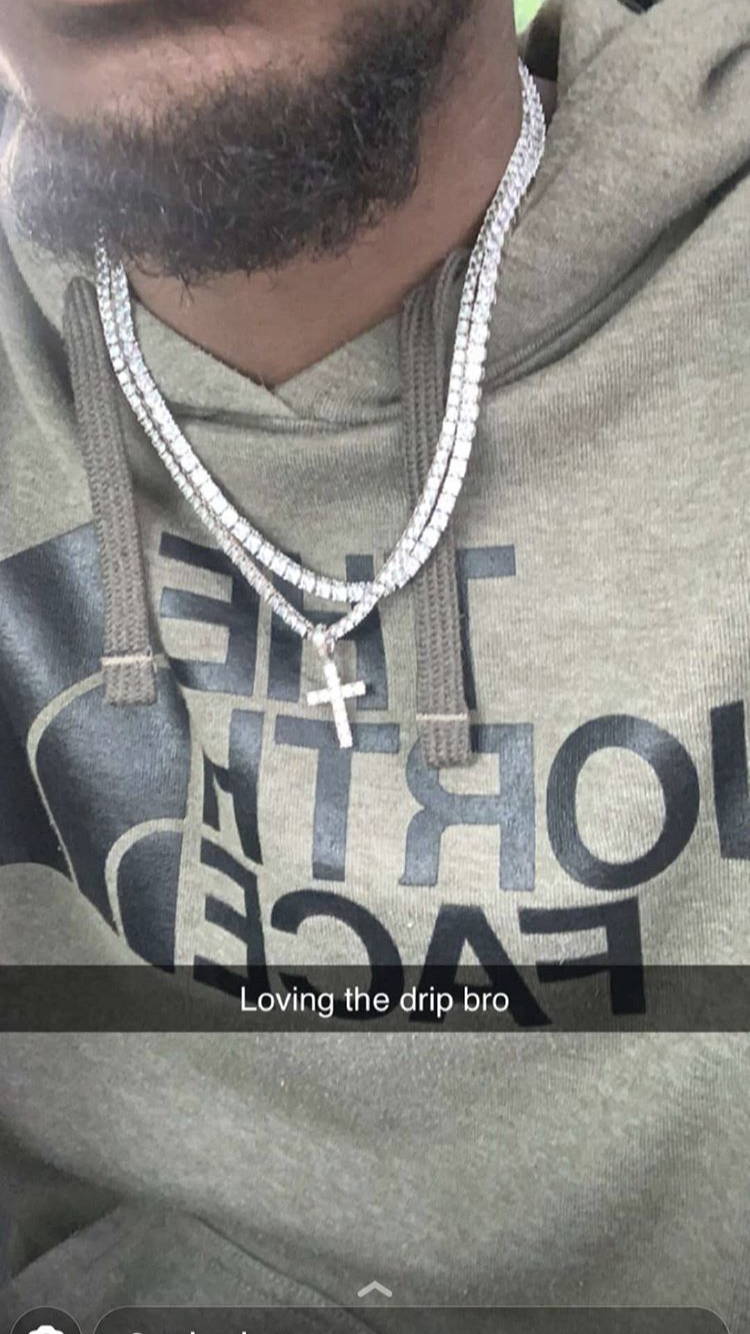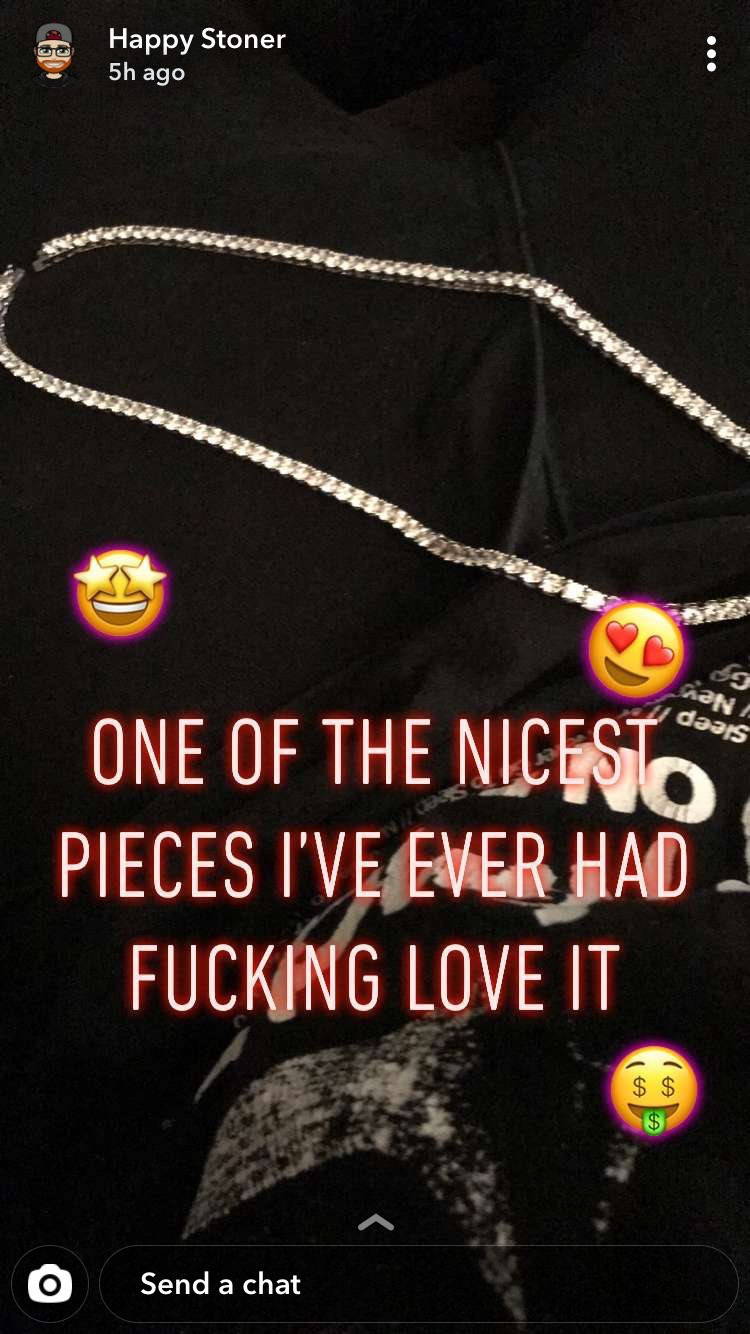 You new here? Then don't decide to buy anything right now. Try it out RISK FREE for
two weeks
Shopping online can be kind of sketchy, right? So that's why if you're new here, I'm going to let you try this out for two whole weeks risk free.
Here's how it works: A few days from now, once you get your jewelry in the mail, put it to the test. See what your friends think, and just see how you feel about it.
If you're not happy for any reason (even no reason) email our customer service team (service@jollay.co) and we will send you a return label. Send it back in any condition and we will give you all your money back. There will be NO FEES and NO QUESTIONS ASKED. It'll be like it never happened :)
Sound good? That's not all...
You're also going to get a free one year warranty. This warranty covers one replacement over the next 12 months!
It doesn't matter if it's smashed to pieces, a little scratched, or you just want a brand new piece. Just send it back and we will fix it, or replace it. (Contact service@jollay.co)
Sincerely,
Jollay The Jeweler
P.S. Like I mentioned before... I guarantee these gems to shine harder than diamonds 20-30x the price. SO for only $100 bucks your new chain will be hitting harder than someone that dropped THREE thousand dollars on their chain!
So if you're interested in getting this chain, there are two options below. Choose one, select the length, and then click the add to cart button. After that you can complete your checkout with any debt or credit card. As well as Paypal or Apple Pay.
• REAL Drip
• FREE Rush Shipping
• FREE One Year Warranty
• Approx. 4mm Width
• Weighs Approx. 26-41 grams
SELECT LENGTH:
---
The PRO Tennis Chain is the same chain with a solid sterling silver base.
SELECT LENGTH:
When will I get my order?
About 3-7 days after you order, you will get your new drip! You'll be emailed a tracking number as soon as your order ships (next business day), and you can track it on usps.com or with the arrive app.
No, we only ship in the USA.
How do I clean your jewelry?
Gently wipe away any oils or residue with a cloth. Avoid wearing while showering, and sweating to make it last for years.
Will this pass a diamond test?
No, because these gems are not diamonds. They're not supposed to pass tests, they're supposed to hit hard.
No, because there are no cheap metals in this that are not already in solid 14k gold. (Nickel and lead free)
Several years with good care. Avoid wearing in the shower, when sweating, and when sleeping.
Is this the same as gold plated?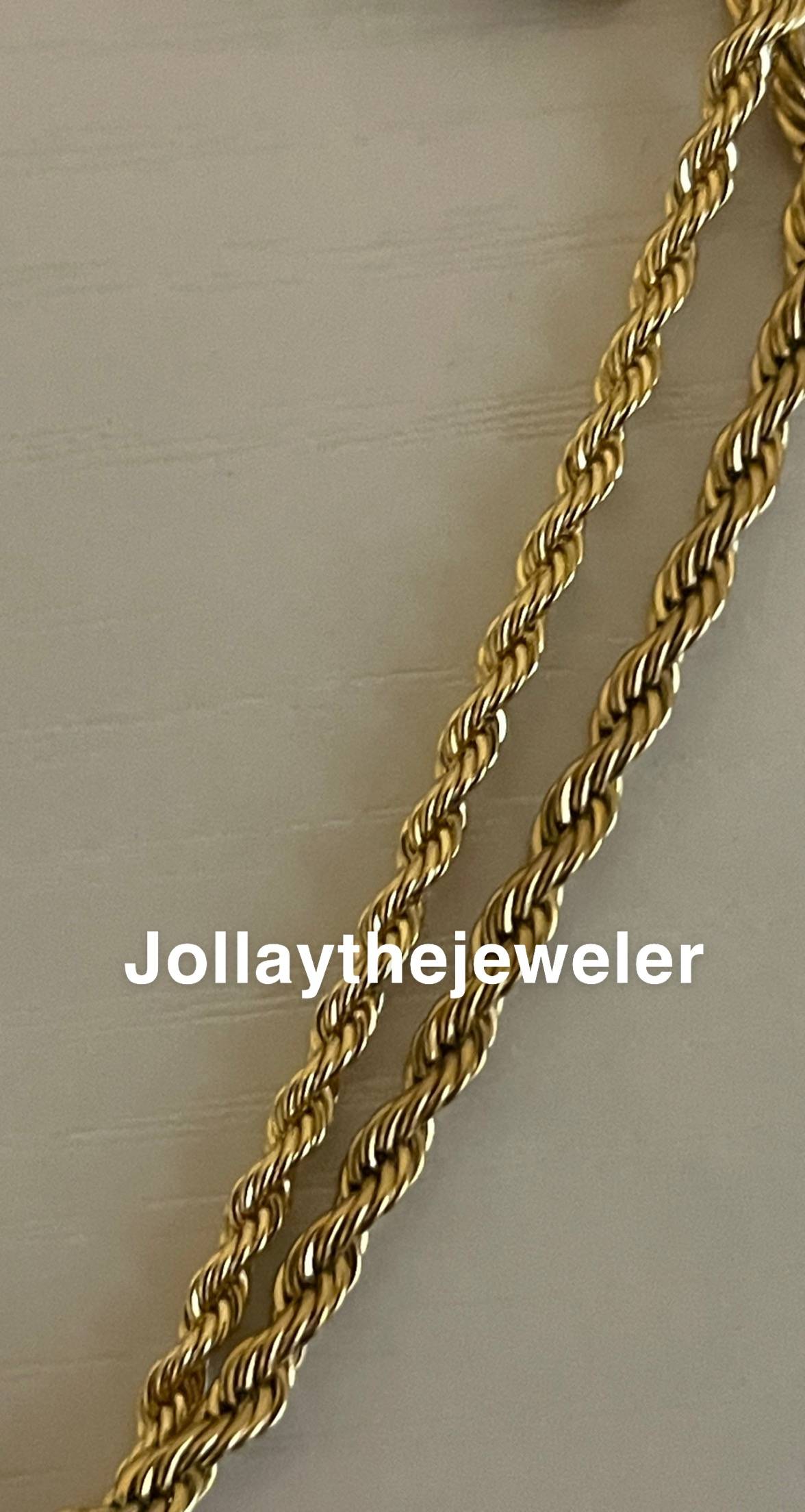 My real 14k gold dipped jewelry on the left, vs gold plated on the right.
As you can see it's not even close. Gold plated jewelry is plated in gold color paint. It looks cheesy and fake.
My jewelry is dipped in real 14k gold so it looks exactly the same as solid 14k gold. (It has that clean & fresh light gold look)
The reason why my jewelry is cheaper than solid gold is because it's less real gold.
Is this the same as lab diamond jewelry?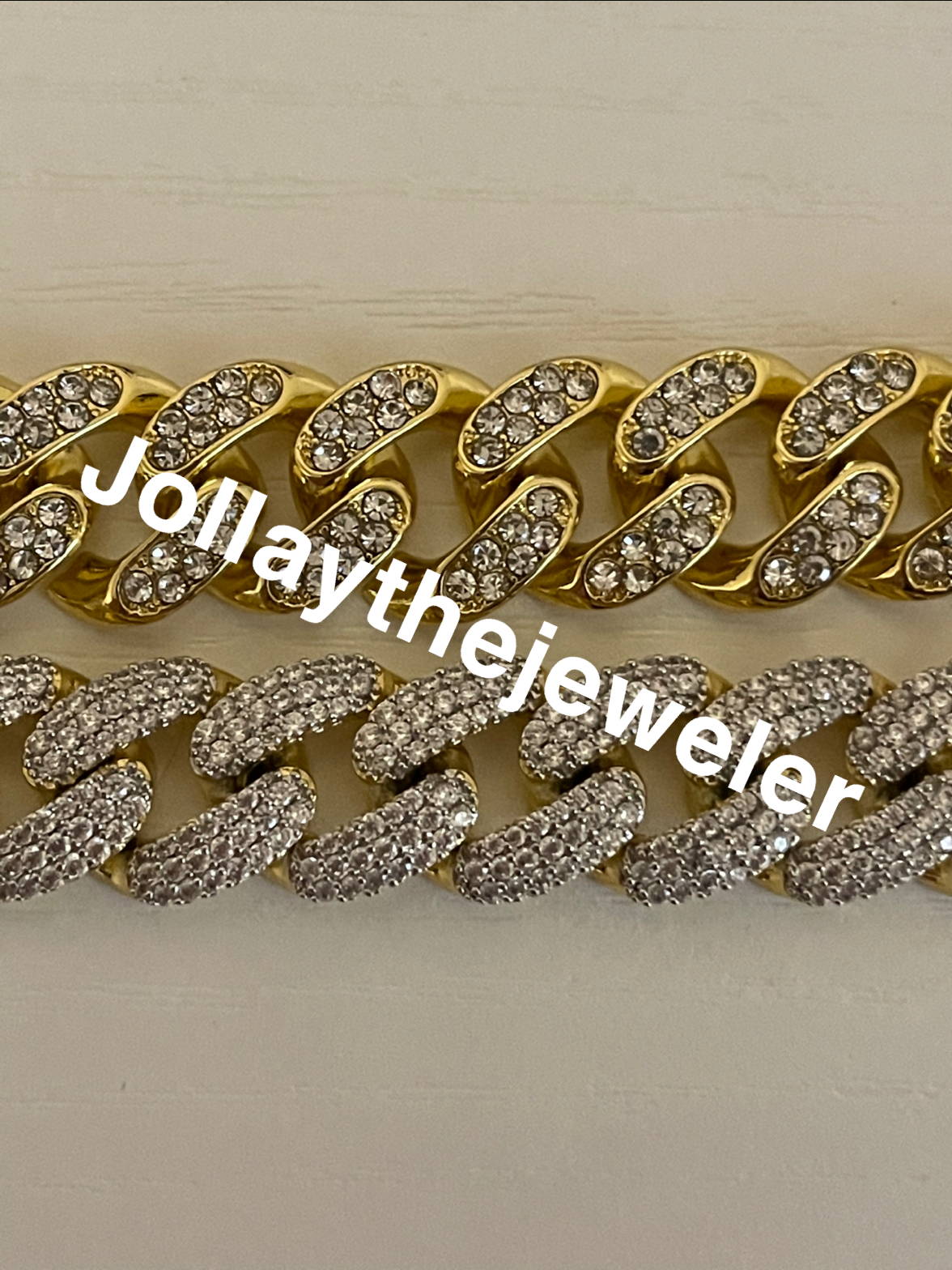 Lab or simulated diamond jewelry (top) is made of glass or plastic. My jewelry (bottom) is iced with real exotic gems made of zirconium oxide, magnesium, and calcium.
Why should I get my jewelry from you?
That really depends on what you're looking for. If you just want a cheap chain (like the one's shown in the comparison above) for a halloween costume or something like that... Then my jewelry probably isn't for you.
My jewelry was made for people who can spend 20-30x more on diamond jewelry but don't because (1) they know diamonds are a scam and (2) my jewelry hits harder. So they realize there's no logical reason to spend more.
Long story short, if you're trying to rock some fresh jewelry, it's for you. If you're looking for a halloween costume, it's not.
Yes! We use a secure & certified Level 1 PCI DSS compliant checkout (through Shopify).
You can email us here: service@jollay.co
Please note if you reply to marketing texts or emails we will not reply because we can't. They're for marketing only. Use the email above and we will get back to you Monday-Friday 11am-5pm (central time).